---
Products
---
---
Latest Arrival!
---
DR DDT
Bass Strings


DR's new DDT (Drop Down Tuning) bass strings are perfect for those in search of monster tone. Available in Medium and Heavy gauge.

$43.95







Looking for some hot deals on your guitar stuff? Sick of paying retail prices? You're in the right place! Our goal is to bring you New Zealand's best range of guitar strings, picks and accessories delivered right to your door. And since our prices are up to 50% below retail why would you go anywhere else?

WE OFFER FREE SHIPPING ON ALL ORDERS OVER $50.00! CHOOSE THE FREE SHIPPING OPTION FROM THE DROP DOWN SHOPPING MENU. URBAN ORDERS ARE SHIPPED VIA COURIER POST, RURAL ORDERS BY FAST PARCEL POST.



Autumn Specials

<! Specials Table Begins !>
---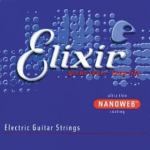 Elixir Electric Strings

Elixir Nanoweb Electric Guitar Strings

The world's most popular coated electric guitar strings, Elixir Nanowebs feature a micro-thin coating prolonging life by many times.

Choose from:
Super Light 9 - 42
Regular Light 10 - 46
Medium 11 - 49
Heavy 12 - 52

Our Special Price $15.95!



<!!!>
---
<!!!>

Elixir 80/20 Bronze

Elixir Nanoweb 80/20 Bronze Acoustic Guitar Strings

Elixir nanoweb strings really do out-last conventional strings many times over making them excellent value. Choose from:

Extra Light 10 - 47
Custom Light 11 - 52
Regular Light 12 - 53
Medium 13 - 56

Our Special Price $22.95!



<!!!>
---
<!!!>

Clayton Glass Slide

Clayton Glass Guitar Slide

A handy glass guitar slide from Clayton complete with a protective case and tuning instructions.

Small - 18mm
Medium - 20mm
Large - 22mm

Our Price $7.50!





<!!!>
---
<!!!>
Fender Factory Microfibre Cloth
Fender Microfibre Instrument Cleaning Cloth
Keep your baby gleaming with this quality Fender microfibre cloth.
Our Price $7.95


<!!!>
---
<!!!>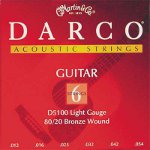 Darco Acoustic Bronze
Darco 80/20 Bronze Acoustic Strings
One set of Darco (by Martin) acoustic guitar strings in ever-popular 12 - 54 light gauge.
Our Price $6.50!


<!!!>
---
<!!!>

Ernie Ball Cobalt Bass

Ernie Ball Cobalt Bass Strings

These strings have made an enormous splash since they have arrived. Focused, meaty tone!

Choose from:

Super Slinky 45 - 100
Hybrid Slinky 45 - 105
Regular Slinky 50 - 105
Power Slinky 55 - 110

Our Special Price: $46.95!



<!!!>
---
<!!!>

Dunlop Tortex Picks

Dunlop Tortex Guitar Picks

A fresh dozen Dunlop Tortex picks in your choice of:

0.50mm Red
0.60mm Orange
0.73mm Yellow
0.88mm Green
1.0mm Blue
1.14mm Purple

Our Special Price $5.50!



<!!!>
---
<!!!>

Fender California Cables

18 foot Fender California Cables

Great value Fender cables. Choose from

Candy Apple Red
Lake Placid Blue
Surf Green

Our Special Price $24.50!



<!!!>
---
<!!!>

Fender Monograms

Fender Monogram Guitar Strap

Classic retro-look 2" strap from Fender.

Choose from: (left to right)
Blue / Black / Grey
Brown / Black / Yellow
Blue / Red / White
Yellow / White / Brown
Grey / Black / White
Red / Black / Yellow

Our Special Price $20.95!



<!!!>
---
<!!!>
Planet Waves Ear Plugs
Planet Waves Ear Plugs
It's impossible for anyone to put a value on their hearing, and much more so for music lovers! One pair of Planet Waves expanding ear plugs offering 29 crucial decibels of protection.
Our Price $2.50


<!!!>
---
<!!!>

<! Specials Table Ends !>
<! Start Adsense Code Here!! !>

<! End Adsense Code Here!! !>